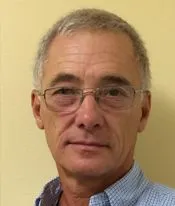 Victor L. Edmond
"For my faithful, loyal and wonderful patients of the past 30 years and to those who are new to the practice –
I have met with Dr. Puja Taneja on many occasions, both personally and professionally. From my first hand personal experience, Puja is a very easy person to talk to and she is both a caring and compassionate individual who is very willing to listen to your needs and do her absolute best to meet them.
As it turns out – the doctor needed a doctor. I had broken a couple of teeth and knowing the type of person Dr. Puja Taneja is I naturally went to her for my dental work – root canal therapy, crowns, filling and, of course, I had a cleaning also. I must say professionally Dr. Puja Taneja's work was excellent – technically and, just as important, her friendly and caring manner that this practice has always been like.
For myself Dr. Puja Taneja is my dentist of need and, I will say, my kids and grandchild also use Dr. Puja Taneja as their new dentist and they are also very pleased.
Goodbye for now and Hello Dr. Puja Taneja. Stay healthy and be happy and do not forget to make your dental appointments to maintain your healthy and beautiful smile."